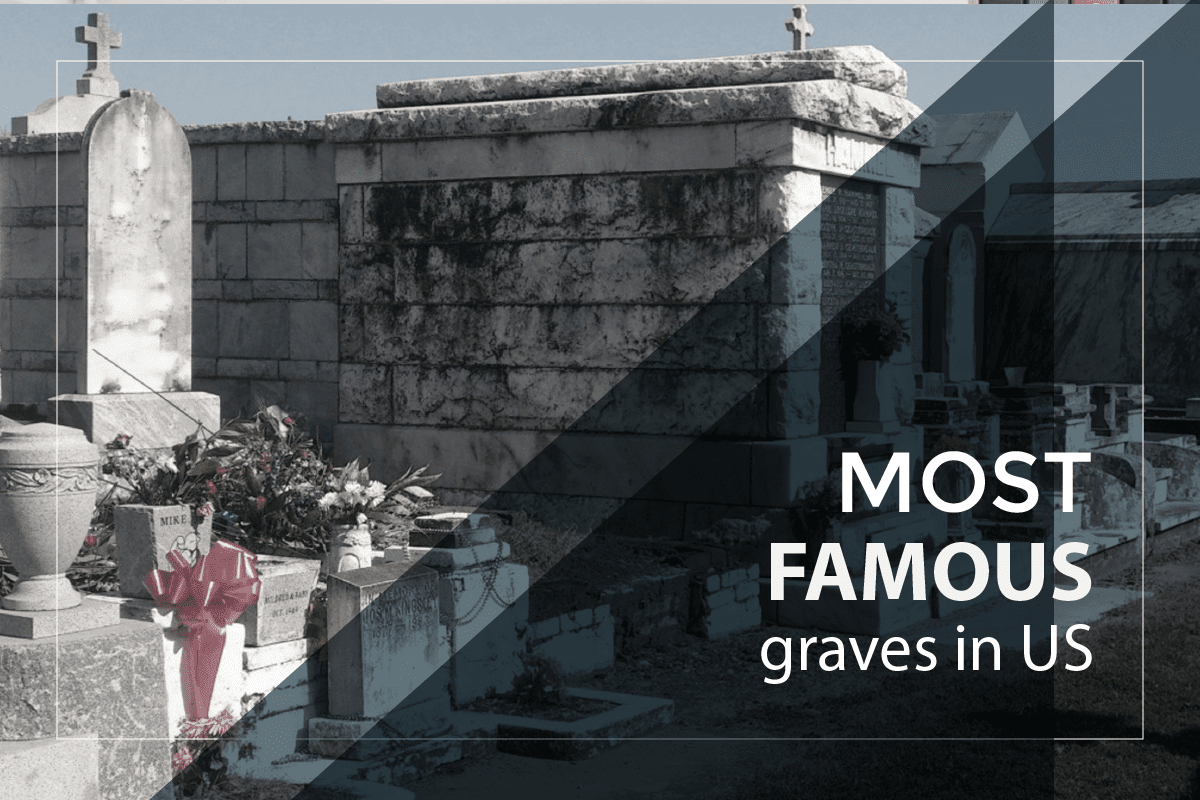 The Most Famous Graves in the United States of America
Grave headstone prices are going higher by the day but thankfully, there are still lot budget-friendly funeral agencies in the country. When it comes to the graves of national heroes and celebrities, the government and their families make sure that no expense is spared when building their grave.
United States of America is home to numerous famous graves, in fact, the list is so huge that it is impossible to list all of them in this post. The wonderful thing about our nation is that is hasn't forgotten its heroes after their death. What makes us say this are the millions of people who, every year, travel big distances across America just to visit the grave of their beloved heroes and pay respects.
As we said, it is not possible to list all the famous graves in our country , but we will try to list some of the most iconic ones. Funeral agencies with great flat headstone prices tell us that these are the 5 most-visited gravesites in the country.
Johnny Cash
Probably the greatest Country singer to ever walk this planet, the man responsible for timeless classics like "Hurt" and "Valley of the Sun", is buried in Hendersonville Memorial Gardens in Tennessee.
Johnny Cash passed away in 2003. The tragedy behind his death is that in early 2003, his wife had passed away. Mr. Cash couldn't stay away from his wife for too long and passed away just four months later. Mr. and Mrs. Cash are buried next to each other.
Abraham Lincoln
The person who had the responsibility of USA on his shoulders during the country's toughest years, President Abraham Lincoln, passed away in 1865. He is buried in the Oak Ridge Cemetery, Springfield, Illinois.
His big and beautiful gravesite was designated as one of the first National Historic Landmarks in early 1960's. President Abraham Lincoln's wife and three of his four sons are also resting there with him.
Frank Sinatra
If you were to ask someone to name a great singer from the twentieth century, it's pretty likely that their first response would Frank Sinatra. That's how famous he is. Being the most influential artist of the twentieth century, Frank Sinatra tried a lot of professions in his life; acting, movie production, army, you name it!
Most people don't know this but Frank really wanted to serve in the army during the Second World War but, due to his perforated eardrum, he never got the clearance. In 1998, at the age of 82, Frank Sinatra passed away. He is buried in Desert Memorial Park, Palm Springs, California.
John F. Kennedy
Considered the greatest president in US history by many, President Kennedy served the country from 1961-1963. On a tragic day in November 1963, he was assassinated by a sniper hiding in a building nearby while JFK was riding in a presidential motorcade through Dealey Plaza.
Jack is buried at the Arlington National Cemetery in Virginia. His grave enjoys the view of both Washington and Lincoln monuments.
Elvis Presley
Elvis's grave doesn't just attract people from across the country; it attracts people from across the globe. "The King" passed away of a prescription drug overdose in 1977. He is resting in the Meditation Garden at Graceland, Memphis, Tennessee.