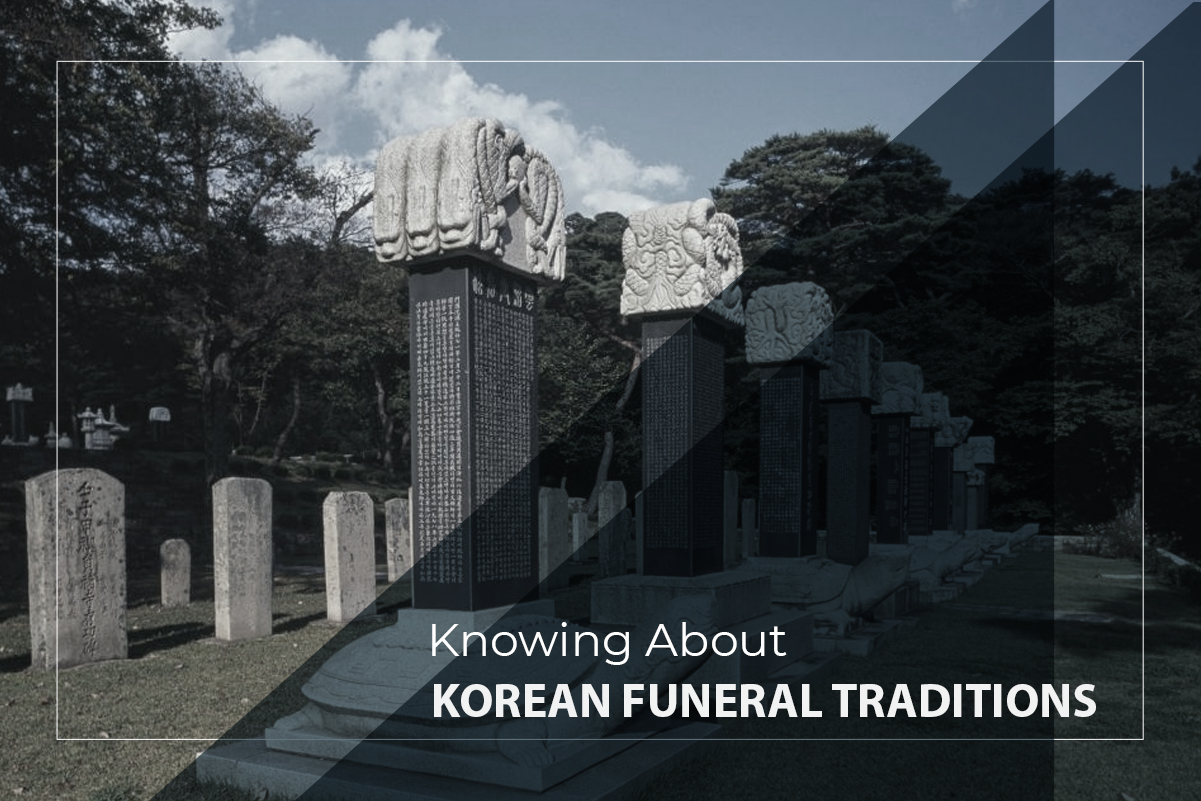 Knowing About Korean Funeral Traditions
Every country has its own funeral traditions and saying farewell to their loved ones. The traditions in the US and Canada are different from the traditions in China and India. The same goes for Korea. Their traditions are quite different from those of other cultures and countries. The traditions also vary depending on an individual's belief system. In this article, we have attempted to uncover South Korean funeral traditions.
 How does South Korean Funeral Revealed?
Whenever a person passes away in South Korea, people keep his or her body for a period of 7 days. The body is prepared before the burial and everything else. People wash it with incense water. Hair and nails are also cut. The body is put inside silk burial clothing with coins placed over the eyes, cotton in the ears, nose, and rice in the mouth. The body is wrapped in different clothing layers after the body's preparation. Finally, it is put inside a casket.
Family members move the casket to a graveyard. As per their belief, the house doorway is a separator between this world and the next one. The mourners sing with the family without children during the funeral procession.
After reaching the cemetery, the casket is lowered and bowed 3 times just in front of the gate. The burial ritual is performed to ward off evil spirits. The dirt is then put on the casket and food is placed by the grave.
Modern Day South Korean Funeral
In modern-day, all the preparations are looked at by the funeral home. However, there are still Korean families who are engaged in traditional burials. South Korean funeral takes place on the 3rd day after the death with a visitation card. No funeral ceremony occurs if the deceased had no religion. As per the new statistics, 56.9% of people are not religious or linked with any religious clan.
Cremation Versus  Burial
Burial is a common way of saying goodbye to loved ones. However, it is slowly getting replaced by cremation. That happened when the cemeteries ran out of burial space. Crematories were built more than cemeteries. In 2011, South Korea's cremation rate increased to 71.1%.
People also chose cremation because it is affordable. It also gives a lot of ideas for disposing of the body. You have a lot of options to scatter the cremated ashes. The majority of people, about 67.2% want their ashes burnt in nature.
Turning ashes into beads is another trend. Use these beads as a necklace or a bracelet. You can also put then inside a glass or a vase.
"Mock Funeral" Trend
There is a strange trend of attending your own funeral to see how people would react to your death. It's called mock funeral after all.  The Hyowon Healing Center in South Korea makes it possible for people to attend their own funerals. In this tradition, people lay inside the casket to let the funeral service begins. This trend is becoming popular and about 15K participants have been reached since 2012.
Conclusion
If you are looking for ethnic monuments particularly Korean war memorials, then waste no time and clock the button so we can see how things would shape up have you been allowed to live. So whether you are living in Korea or in the US but happen to be a Korean, try following these traditions to get your funeral going. 
Ethnic nameplates and stones are also available from sites such as Easternmemorials. In fact, they have a separate gallery entirely dedicated to Korean war memorials and Korean headstones and monuments. Try having a look there to find the gravestone monument of your choice.