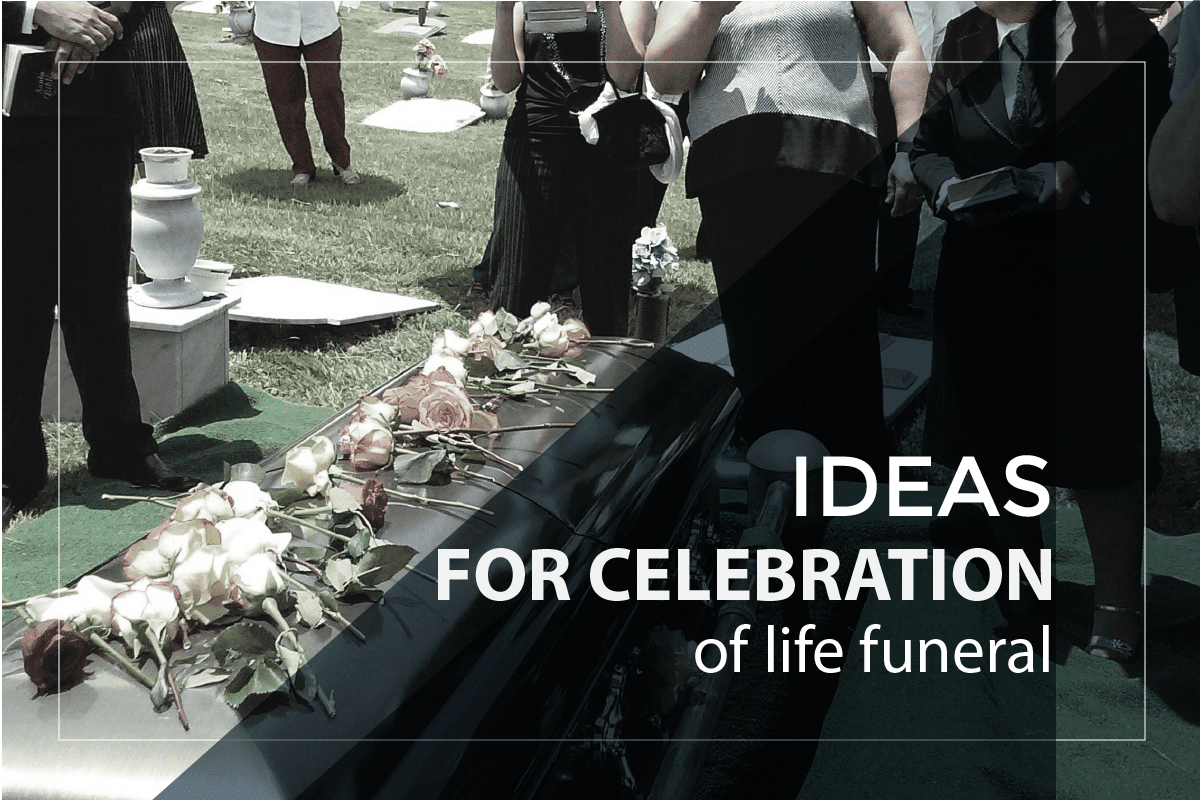 Ideas for a Celebration of Life Funeral
For as long as any of us can remember, the only kind of funeral that any of us has ever attended is of the very serious and sad kind. A large majority of us has only ever known the kind of funeral where everyone wears black, people come together to grieve and, the deceased's immediate family pay a very sad and emotional tribute to their loved one.
Once the funeral is over, the cemetery's authorities lower the coffin into the grave, pour mud on it and place the flat grave markers chosen by the family, on the upper side of the grave.
To many people, this is the only way they know of saying goodbye to a loved one. And even among those of us who do know about the other kinds of funerals, many choose to go with traditional funerals and research for tombstones for sale.
Celebration of life funerals
Although a large majority of the society finds traditional funerals the most suitable, there is a rapidly growing part of our society that is not very interested in them. There are a lot of people who don't want to say their final goodbyes to a loved one in a depressing way. In fact, this group of people wants their loved one's funeral to be a celebration of their life.
Celebration of life funerals are like a fun and enjoyable way of saying goodbye to a loved one and instead of crying, people pay tributes by remembering the deceased's achievements and the wonderful memories that they are leaving behind.
As for the burial part; it remains unchanged. The funeral can be arranged directly at the cemetery or the coffin can be taken to the cemetery for burial after holding the funeral someplace else. The burial process is exactly the same and the graves are also marked with the same kind of granite grave markers and double headstones.
Ideas for a celebration of life funeral
There isn't exactly a manual of life celebration funerals and because of that, a lot of people end up feeling confused regarding what kind of activities to do and what not to do. So, to help our readers avoid this confusion, we have gathered some great life celebration funeral ideas;
A great way of paying tribute to your loved one is to set up a memorial table for them. On this table, you can showcase your loved one's passions and hobbies. For example, if the deceased liked to collect coins, you could showcase their coin collection. For those things that you can't showcase, you can always use photos and videos.

Another idea is to create a memory collage. For this idea, you can either use physical copies of family photos or, you could just use your TV or some other big screen to show all great family photos and videos to the guests.

Music plays a big part in funerals these days and celebrations of life funerals are no different. Playing your loved one's favorite music at the funeral is a great way to celebrate their taste and passion.

Lastly, you could gather the guests and share some of the great memories you have about your loved one and then you can also ask your guests to tell about a shared memory.