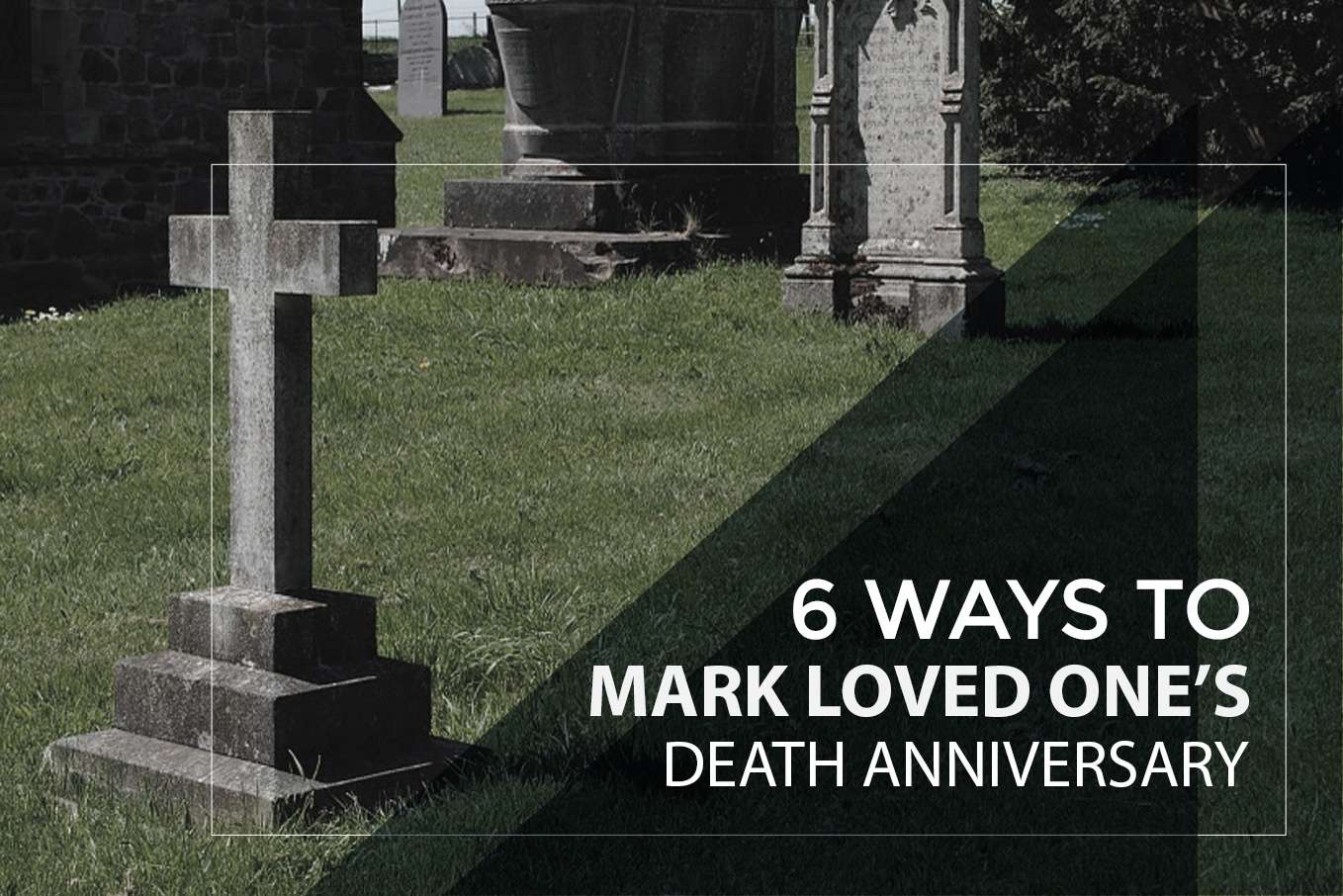 6 Ways to Help You Mark your Loved One's Death Anniversary
A death anniversary is a time for simple contemplation, remembrance, fellowship and family gatherings. Whether you choose to reflect on your loved one's life on the death anniversary, or any other occasion such as their birthday, the way you choose to honor them can change with every passing year.
Our friends at Eastern Memorials, widely known for their elegant flat grave markers, double headstones for graves and granite grave markers in Maryland, believe there are many ways to pay tribute to your loved one on their death anniversary. You might want to bookmark this for inspiration:
Memorial Jewelry
Memorial jewelry has been around since the 19th century. People used to have jet pendants, lockets and even trinkets made of human hair. Today, many designers are able to create sparkling glass beads and even diamonds from a loved one's ashes. You can also get a custom-designed silver locket that contains a photo of your loved one, or a charm bracelet to mark the years that go by on the anniversary of your loved one's death.
Write a Letter, Song or Poem
We all know that our love is constant, but our thoughts, feelings, memories, and emotions can change with every passing death anniversary of our beloved. Writing can be a great way of processing your complicated thoughts and feelings and expressing your emotions. You can write your poem or letter and post them online on a grief blog or community.
Support a Charity
You can remember your loved by caring for the same special cause they cared about. By supporting a charity that offers hope to others can be a great way to tribute the deceased. In fact, you can contribute to different charitable memorial schemes to commemorate their life and support someone in their name.
You can also sign-up to cycle, run, swim or skydive in a sponsored event that is raising funds for a cause close to their heart.
Revisit a Special Place
If you have a special place that you would visit with your loved one, then revisiting that place on their death anniversary is a beautiful way to remember the memories you have shared with them. It could be almost anywhere; a beach, garden, restaurant or even a park.
Create a Shrine
Now you have already created a small shrine, or someplace dedicated to your loved one, in your home. If not, then you can use this as a special one year death anniversary idea. You can design the shrine using photographs, mementos, letters, and candles.
Often families take comfort in leaving candle lit for 24 hours during the anniversary.
Take Some Time Out from your Busy Routine
A death anniversary can be a time to get out of your daily routine. Often people choose to remember a loved one's life on their death anniversary and prefer to spend time away at places that hold special memories for them.
If you are looking for ideas to express your feelings and emotions for the lost loved one, check out this list of our six favorite funeral verses.