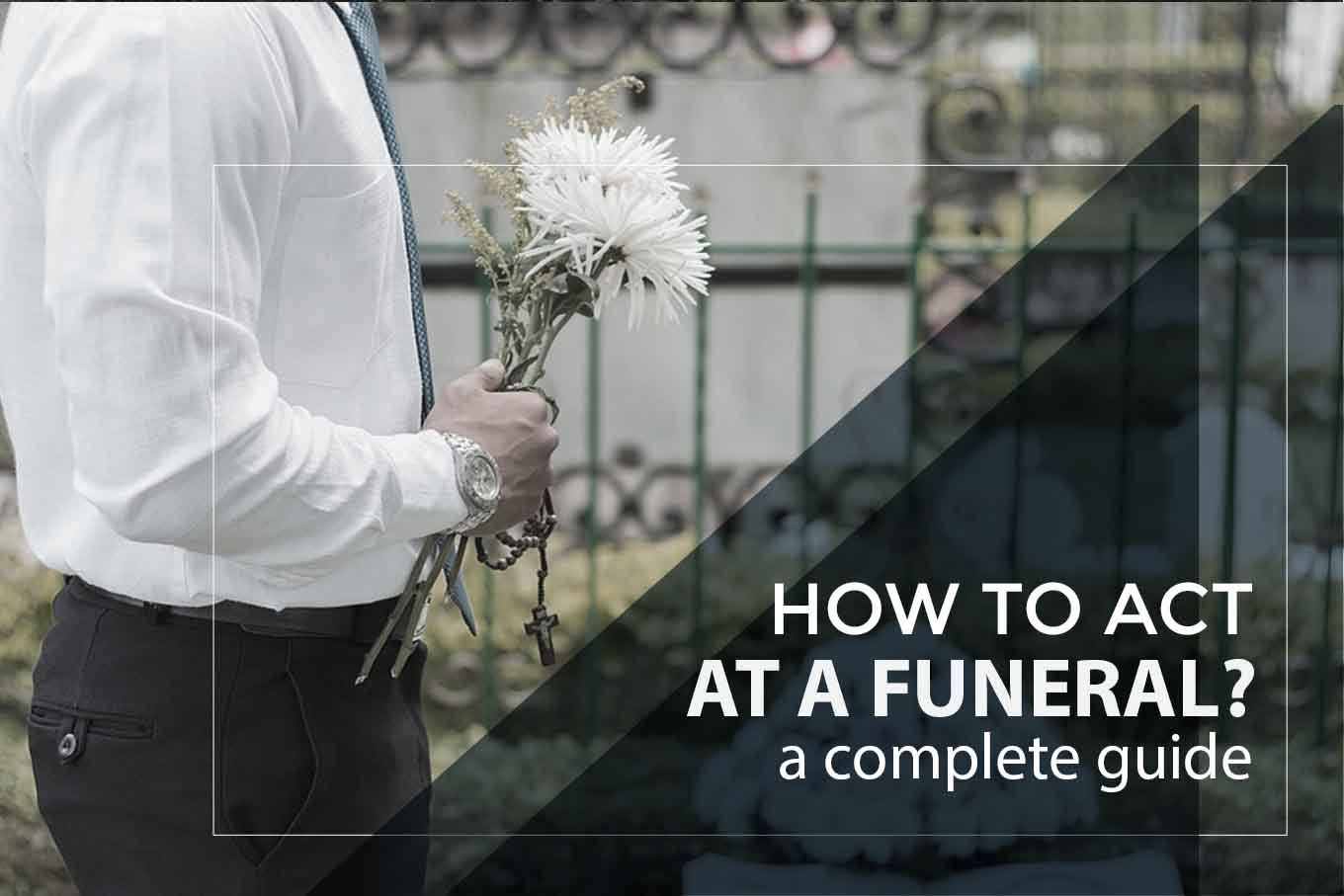 How to Act at a Funeral – A Complete Guide
If you are attending a funeral for the first time it is essential to get familiar to a few rules and guidelines. From wearing the right color to offering your condolences to the family, we unveil all that can help you feel at ease when attending a funeral service.
Bonus: Can't find the right words to express your feelings? Get some inspiration from the funeral poems and hymns which you can also engrave on bronze memorials.
Arriving at the funeral: #1 Select an appropriate outfit
When attending a memorial or funeral service, always dress conservatively. Avoid wearing flashy outfits, baggy clothing, bright and vibrant colors, and low-cut blouses and/or dresses. It's not mandatory to wear all black, but at least choose darker colors like dark greens, grays, and blues.
The general rule of thumb is to dress business casual when attending memorial or funeral ceremonies.
Arriving at the funeral: #2 Arrive early
It is best to arrive at the funeral service ten minutes early. This will help you find the right seating and sign the guest book too. While you sign the guest book, make sure to sign your first and last name; you might also want to mention your relationship to the deceased i.e. coworker, friend, teammate or colleague.
Arriving at the funeral: #3 Avoid sitting in the front rows
Usually, the first several rows of seating are reserved for immediate family members, relatives, and close friends. If you are not a family member, a close friend or relative, pick a spot in the middle row or in the back of the venue.
How to behave during a service
Switch off distractions
It is best and always recommended that you keep your cell phone either on silent or in your purse or pocket. You would not want to interrupt the service with a ringing phone. It is also considered bad to be on social media during a funeral service. Avoid checking your social profiles e.g. Instagram, Facebook, Twitter or Snap chat.
Do not click any pictures unless authorized. However, at the reception following the funeral, it might be okay to snap a few pictures if you are close to the family. But you still would want to ask for permission to do so before you actually take a picture.
Offer your condolences to the grieving family
Now there are many different ways to offer your condolences, but the most conventional thing to do is to either send or bring flowers to the funeral or verbally express your feelings and sympathies to the deceased's family. It is important to act in a reserved manner. This means to avoid using slang, keeping your emotions in control and using a somber tone of voice.
For instance, when you approach the family keep your facial expression neutral and move at a slower pace than you normally do. You would also want to check with the family members or with the funeral director if it is appropriate to bring flowers to a funeral service.
If you are looking for memorial ideas, take a look at these granite and bronze headstones.