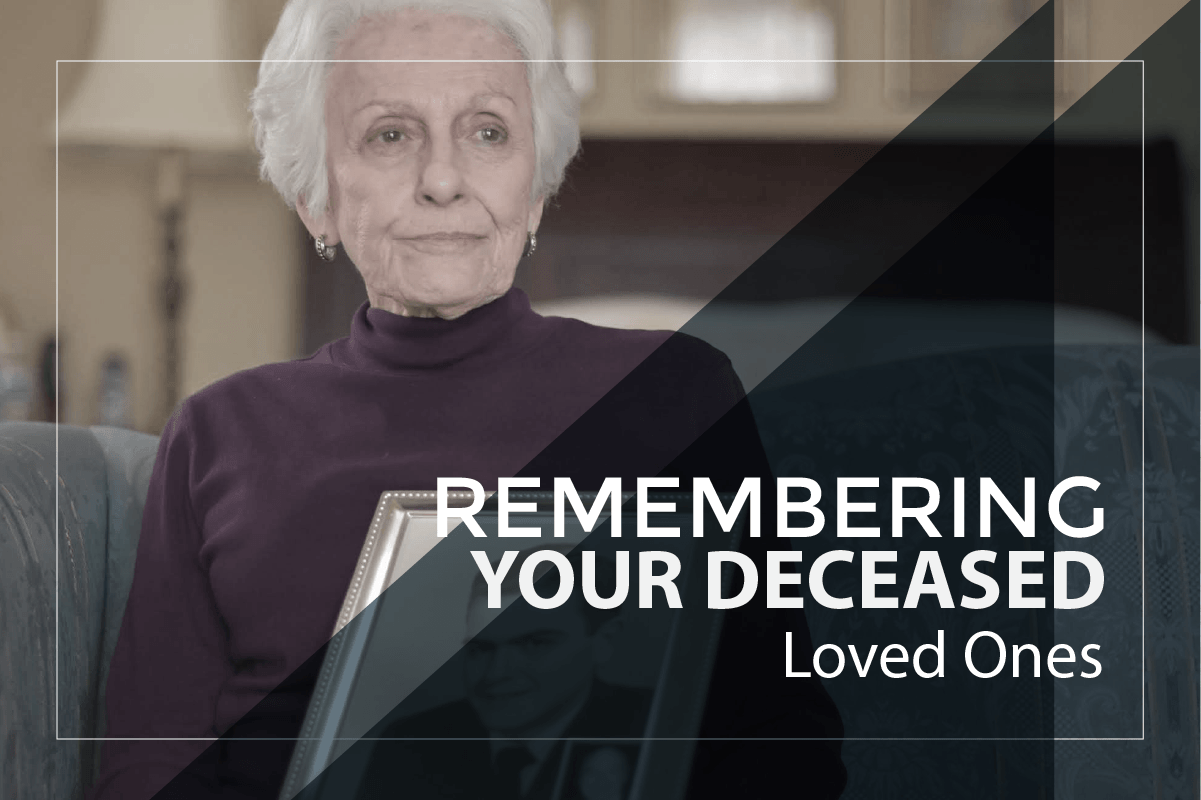 The Best Ways for Remembering Deceased Loved Ones
The one thing about losing a loved one that only those people know who have actually gone through such a loss is that you never really "get over it". Once you lose someone close to your heart, things never go back to the way they were and you never really feel "normal" again.
Although the absence of a loved one is felt day and night for the rest of your life, this absence can become stinging during festive times like; Christmas and Thanksgiving. Experts at Eastern Memorials say that while you can't stop yourself from feeling the absence of your loved one, you can make yourself feel better by honoring their memory.
There is no right or wrong way to honor your loved one's memory but if you need a few ideas, here are some great ones;
Hold a memorial service
Holding a memorial for your loved one is one of the easiest ways to honor his or her life. You could play the deceased's favorite music, share the best memories you had with them, display photos and videos of your loved one and light candles in his memory.
Cook their favorite food
You can remember the great memories you had with the deceased by cooking his or her favorite dishes. The taste and aroma will bring back all fond memories. This works even better if the deceased was a foodie.
Finish something they were working on
Even if you do not have any expertise or interest in the work they were doing, you should definitely try completing a project or task that the deceased was working on. Finishing such a project will really help you feel better and you'll honor your loved one at the same time.
Take care of their grave
It his highly recommended that you visit your loved one's grave every now and then. You should try your best to keep the grave well tended-to. Also, limestone tombstones for graves wear away with time and in just a few years, the name and date on headstone can completely fade away. You can avail the services of a funeral agency to help restore the headstone.
Make a scrapbook of their life
Start with the photos from you loved one's early childhood. If you go for the digital scrapbook option, you could also add in family videos and any audio recordings that you might have of them. You can also read some funeral poems to honor their memory.
Plant a sapling
Planting a sapling in your lawn is one of the easiest ways to honor a loved one's memory. Over the years, you will see that sapling grow taller and wider and it will bring you comfort to see that tree doing well.
Give a donation in their name
If you know any NGO or activist group that your loved one was particularly fond of, you can donate some money to them in your loved one's name. If you don't have such information, think about what kind of social or political movements your loved one supported and donate to them.
Get a tattoo of their name
Last but not the least; get a tattoo of their name. This way, you'll not only honor their memory but they will also be with you for the rest of your life.