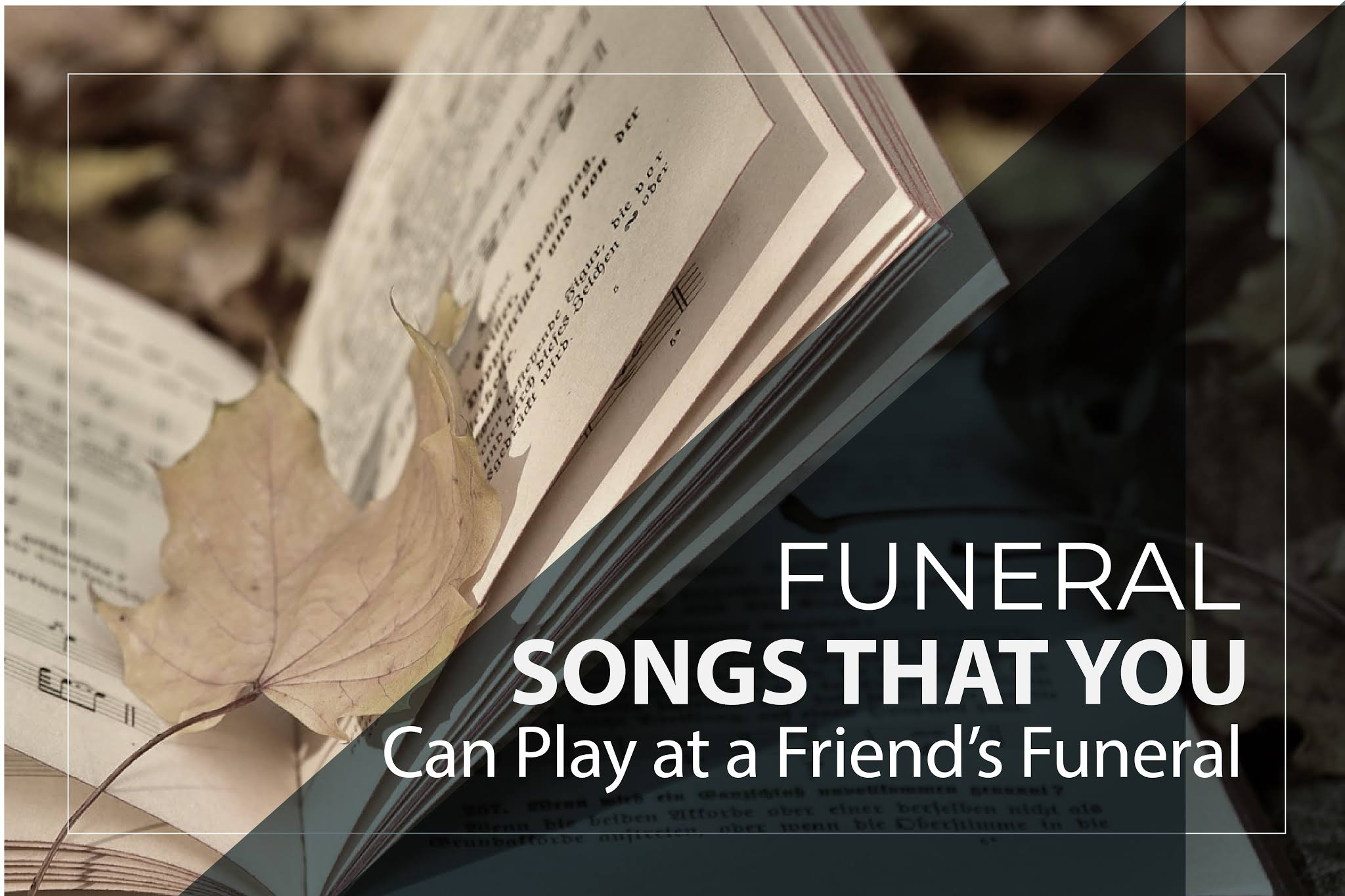 Funeral Songs That You Can Play at a Friend's Funeral
Losing a loved one is always an extremely tough time of a person's life. And, if the loved one you lost was a good friend of yours, things really can get quite depressing. Great friends are like a beacon of hope and joy in one's life, the most fun that a person usually has is when they are around their good friends and relatives.
In a lot of cases, our friends know us better than our own parents and siblings do, and that is because every person has a few extremely personal things that they can only share with someone trustworthy but also, not a part of the family. This is why our best friends usually know all our secrets.
Ever person has a different way of coping with a friend's death; some might help the friend's family find the best headstones for sale, some might arrange a memorial service, some might try to use the power of social media to tell everyone about their great friend, etc.
The above mentioned examples are just a handful of the many great ways through which people pay respects to their lost friend. Besides finding the best headstone cost for your friend's family, another extremely common way to pay respect to lost friend and his family is through the use of funeral songs.
Over the years, there have been many great funeral songs. The following is a list of some of the most popular and widely used funeral songs;
See You Again
This song was recorded by the well known American rapper Wiz Khalifa and it also features Charlie Puth. This tribute song was commissioned for the movie soundtrack of Furious 7 (of the Fast and Furious franchise).Furious 7 was half-way through production when the franchise's main star, Paul Walker, unexpectedly passed away. The shooting was shut down, the story had to be reworked and the even used Paul's brother to film a few scenes. The film's release was delayed and the crew took its time to ensure the movie was a proper tribute to Paul. With more than 4 billion views on YouTube, See You Again has held the title of being the most watched video on the platform.
Candle In The Wind
The original version of this song was released in 1973 as a tribute to Marilyn Monroe. In 1997, after Princess Diana's sudden passing away, Elton John, who was a close friend of her, released a piano heavy version of the song. The revived version of the song reigned over Billboard Hot 100 for 14 weeks in a row and is still the best selling physical single of all time in the United States of America.
Better On The Other Side
At the age of 50, the king of pop music, Michael Jackson, passed away quite unexpectedly on June 25th, 2009. The news came as a shock to the whole world and while an average person couldn't do much except grieve, stars like the Game, Diddy, Chris Brown, Polow da Don, DJ Khalil, , Mario Winans, Boyz II Men and Usher immediately hit the studio to record a tribute song. The song was released within 24 hours of Michael Jackson's death.