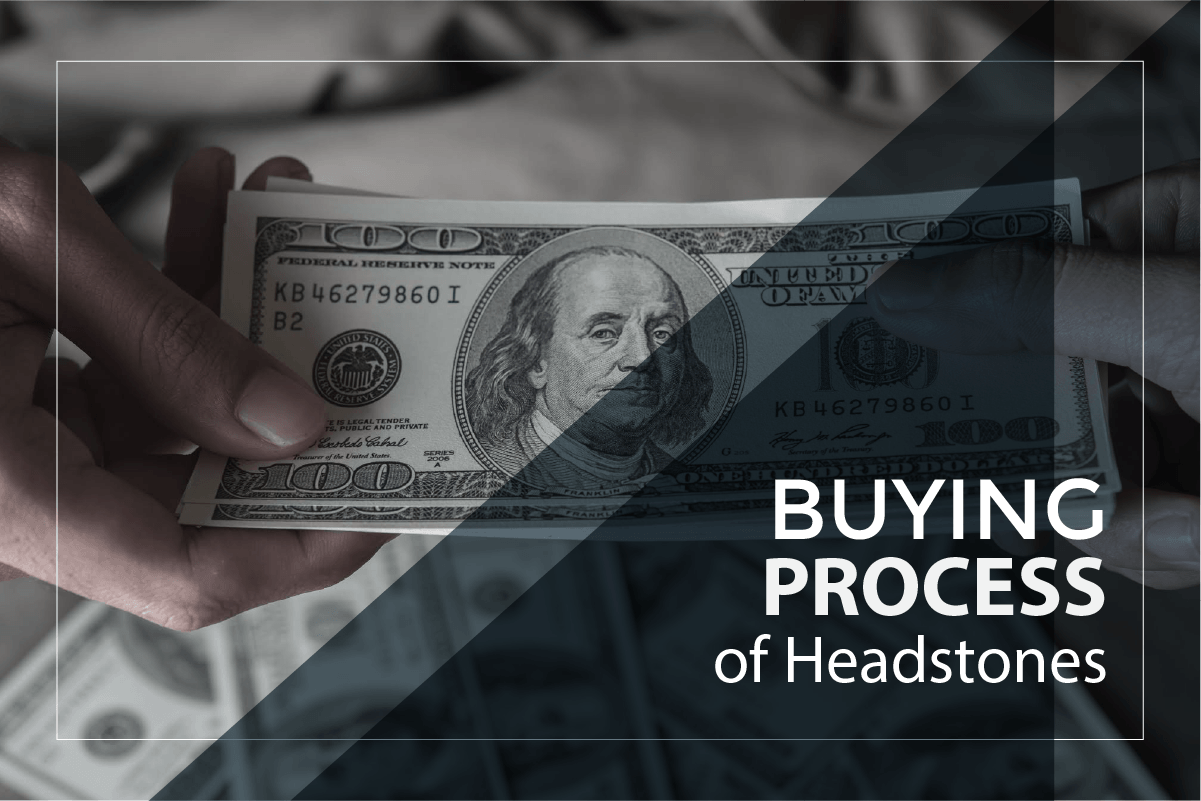 Know the Different Types and Buying Process of Headstones
A grave marker or headstone is placed at the head of the grave for identifying the deceased. A gravestone usually states the deceased's name, birth and death date along with some personal quote or information, usually known as an epitaph. We have compiled a complete guide to the different types of headstones for graves along with the tombstone selection process for your loved ones:
Understanding the Different Types of Headstones for Graves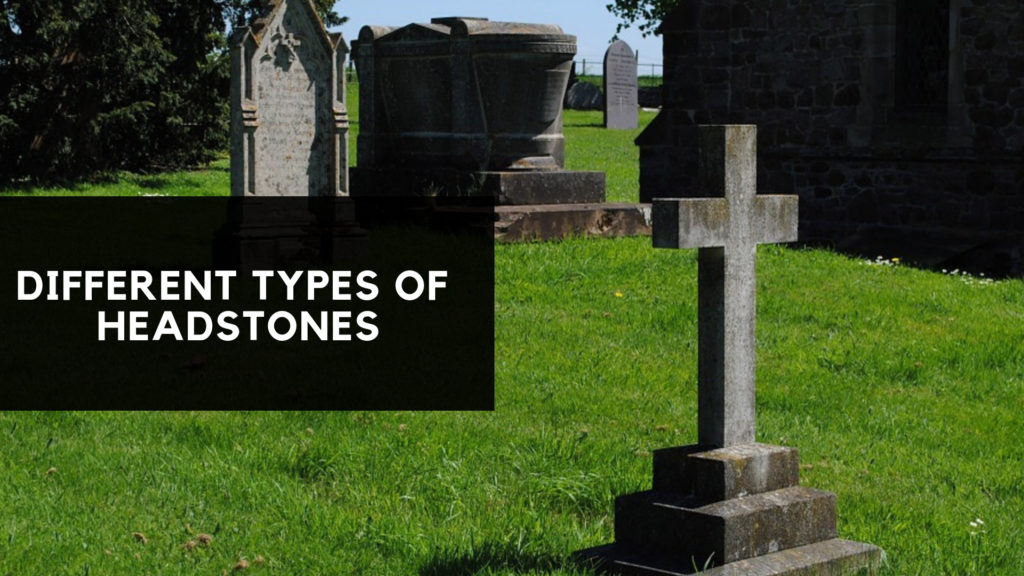 Flat Grave Markers
Flat grave markers are those that lie flat on the ground at the grave's head, flush to the ground. Flat granite grave markers are a popular choice among many people for their durability.
Bevel Grave Markers
Bevel Markers are opposite to flat markers. They lay straight but are a bit raised from the ground.
Slant Markers
Slant markers or Slant monuments also known as pillow stones are small upright grave monuments which sit flat on the ground. The front part of the stone is angled back to form a wedged shape.
Grave Monuments
Grave monuments also known as headstones stand upright out of the ground. They are mostly shaped like tablets.
Ledgers
Ledgers lie flat on the grave covering its entire length. They are mostly made of solid granite pieces or granite slabs.
Tips for Selecting the Right Headstones for Your Loved One's Grave
1. Research Around Before Ordering Headstones for Graves
Research is key to the right headstone selection. You can either research online by visiting different headstone sites or simply visit a graveyard to observe the different monuments, grave markers, and headstones. You can then check with different gravestone maker companies and share your idea with them to create the perfect headstone. Eastern Memorials has a wide variety of headstones for graves to help select the one that fits your budget and taste.
2. Headstone Foundation doesn't Interfere with Burial
Headstone foundation does not interfere with the burial since the cement goes down a maximum of 4 feet below the frost line. This means you need not to worry about the headstone foundation for current or future burials.
3. Make Sure the Headstone Has a Solid Foundation
Cemeteries need a solid foundation so that a headstone or a monument does not fall or deteriorate during the changing soil conditions.  Heavy materials such as granite or bronze are the right choice in all such conditions.
4. Do not rush into Ordering a Gravestone
Avoid rushing into ordering a gravestone. You and your family are going through high-end emotions after the funeral and burial. You need some time to get into the right frame of mind in order to make the right decision. Wait for a period of 3 to 6 months before buying monuments or headstones for graves.  However, this is just a precaution tip. If you think you can handle it all, it is up to you since everyone experiences grieving in a different way. When it comes to choosing words, you can select meaningful quotes, religious verses or some funeral/goodbye poems.
5. Get to Know the Varying Cemetery Rules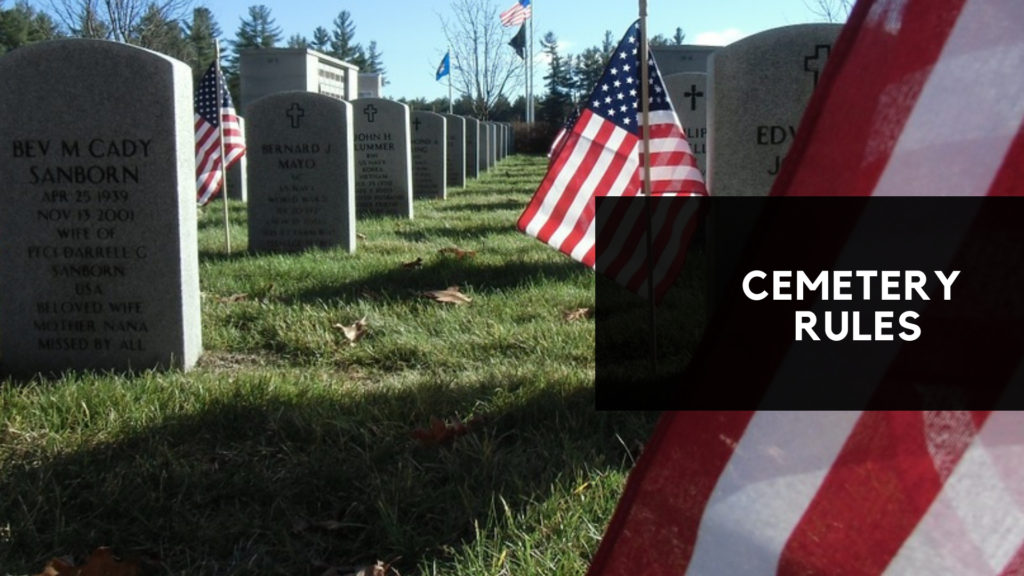 Understand the cemetery by-laws since every cemetery has it's own rules and regulations as far as the size of grave markers and headstones for graves is concerned. If you are to choose Arlington National Cemetery then make sure you read and understand its rules and regulations. Some cemeteries do not allow extravagant monuments while others have no problem pertaining to the different headstone sizes.
Also, make it clear if the cemetery has some restrictions regarding the grave marker material. For example, there are some cemeteries that only allow flat bronze markers installation as it is easily done by cutting the grass.
6. Consider the Different Colors and Shapes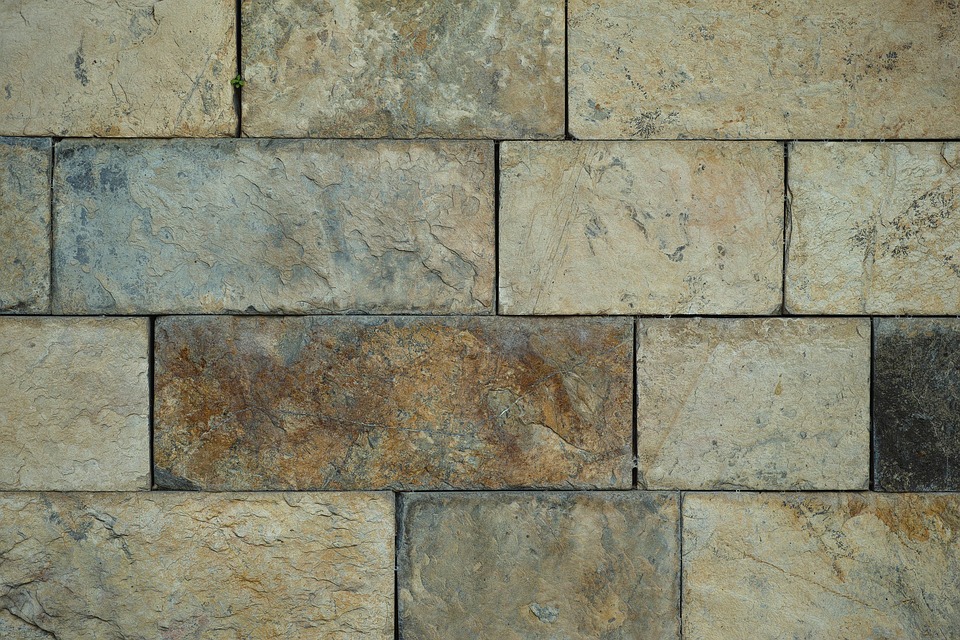 You have a number of colors and shapes to choose granite headstones for graves. Granite comes in at least a dozen colors if not more. This helps you to choose the one that suits either your or deceased's taste.
7. Understand the Headstone Pricing and Costs
The exact headstone pricing depends on its size, weight, design, type, material, color, artwork and other similar factors. Different headstone types such as flat, bevel or slant are priced differently. However, just for your understanding, most of the flat grave markers cost around $1000 or less. An upright headstone costs between $1000 to $3000 but it is possible to find upright headstones costing up to $10,000. Single headstones are less expensive compared to companion headstones. On an average headstone for graves cost anywhere from $1500 to $2000.
8. Read About the Popular Monuments Shapes & Materials
Learn the popular monument shapes if you are into installing something trendy. People mostly choose granite headstone or bronze headstone for their durability, resistance, and cost-effective pricing.
9. Lettering or Wording May Not Be Possible On All Sides
Putting wordings on the front and back side of the headstone is a matter associated with cemetery by-laws.  Where you want to put the wording depends on the cemeteries rules and regulations so make your choice according to those rules.
10. Opt for Headstone Engraving
Though granite is a solid material that doesn't deteriorate over time, the same can not be said about the headstone lettering. However, you can choose headstone engraving to stay the test of time.
11. Maintenance is Easily Possible
Cleaning and maintenance of monuments and headstones for graves is possible. Simply wash the headstone with water and soap. Avoid using any oils or wax material since it can stain the headstones made of granite or bronze material. Bronze memorials can also be refurbished in case of deterioration to avoid high maintenance costs.