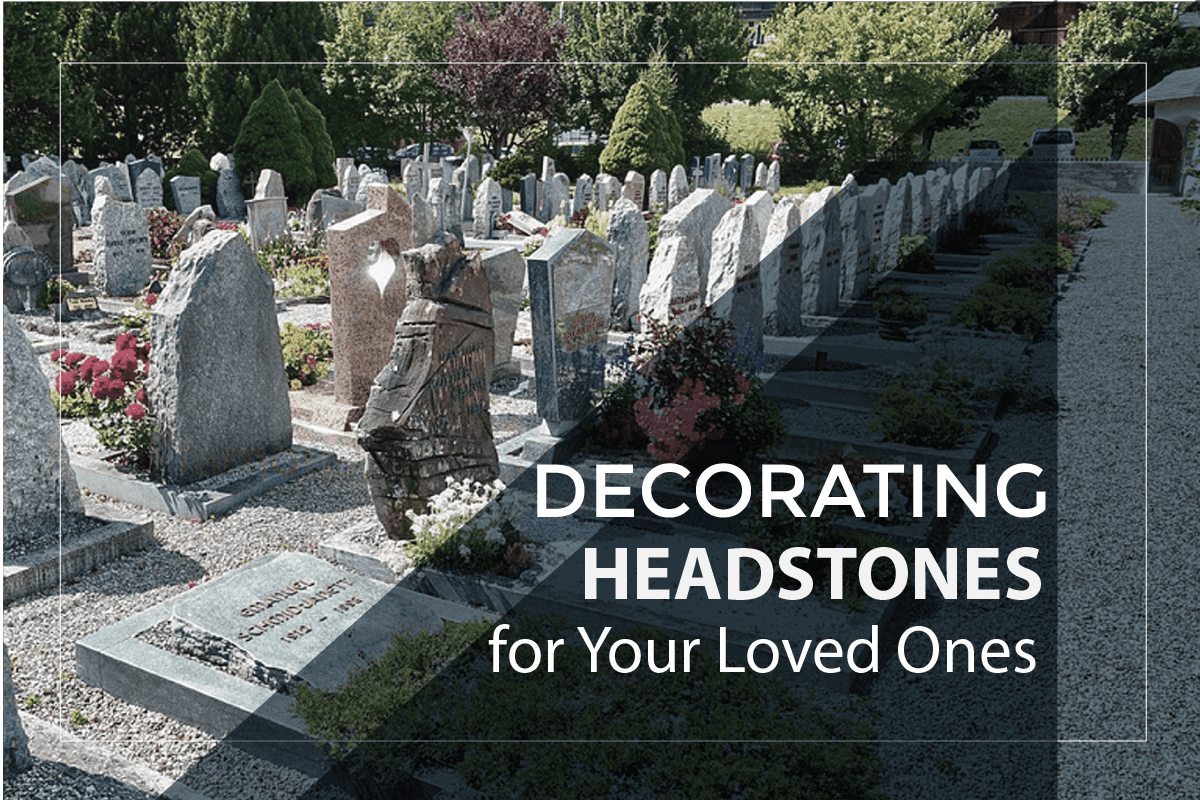 Decorating Headstones for Your Loved Ones
Even though our loved ones are always in our hearts, it is normally during the holiday season that we pay special visits to the loved ones that are no longer with us. One of the best ways to honor their memories is to decorate their headstones in Maryland beautifully. Not only is it a pleasant sight for everyone who enters the cemetery, but it is also a tribute from your side to the family member or friend who you have just lost a loved one.
Decorating with Flowers
Flowers are the best gift you could bring to someone, living or dead. If you want to decorate the graves of your loved ones, you can bring their favorite flowers. In case the season is not around, you can bring seasonal flowers and decorate the headstone with them. There are some headstones that have tiny built-in vases where you can put the flowers.
If no such option is available, you can make a wreath and put it around the grave. Other than that, you can get bouquets made of different flowers or flowers of the same kind and put them around the headstone. Flowers make the air around the grave smell beautiful and they are also a great sight for sore eyes.
Personalized Decorations
You must have some memories with the loved one that you want to relive. For that, you can bring personalized decoration. These things hold special meaning and they seem more special than common decorations. For example, in an episode of How I Met Your Mother, Marshall brings barbecue and radio to watch the game with his dead father. You can do something similar. If your loved one liked books, you can have book-themed decorations for flat grave markers. For fathers, there is always an option to bring craft-based decorations or sports-themed décor.
Seasonal Decorations
As mentioned already, most people visit their dead loved ones during the holiday season. If it is Christmas, you can have themed decorations. Go up a notch and bring a tiny Christmas tree with ornaments and a little fairy on the top. This is a nice way of including your lost relative or friend in the festivities. For your partner's headstone, you can always bring mistletoe to relive the moments during the Christmas parties where you kissed them under the said plant.
Photos and Messages
Many people do not even think of doing this but you can decorate a headstone with pictures. Select the photographs from the happiest times and put them in frames. Moreover, you can add handwritten messages in love or memory of the deceased. This is a unique way of connecting with your loved one. Every time you visit the gravestone, you can bring a hand-written note or letter and add it to the décor. This symbolizes that you have not forgotten the loved one even after their death.
These are a few ways of decorating a headstone. Since everyone has a different personal connection with their loved ones, the choice of decoration can vary from person to person.